High quality 5050 Domed head Aluminum steel Pop blind rivets
Product Detail
Product Tags
5050 Aluminum blind rivets




Material

5050 aluminum/ steel mandrel 

Head type

dome head

Diameter

3.2mm/3.9mm/4.8mm(1/8" 5/32" 3/16")

Length

6.5mm--25mm(1/4"--1")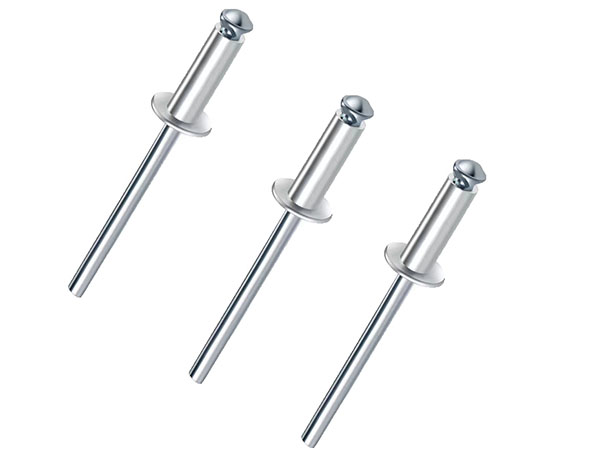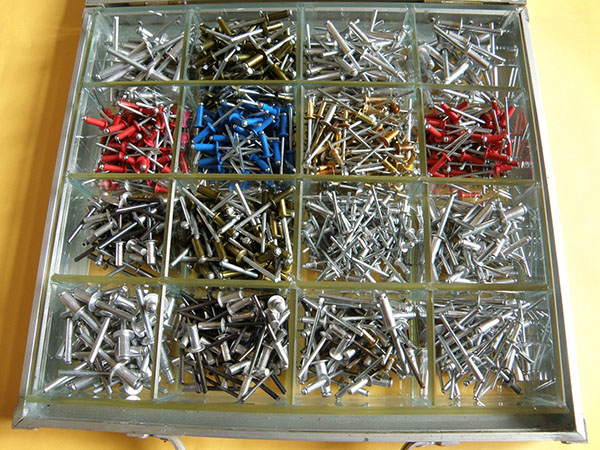 Construction, shipbuilding, machinery, automobile manufacture, household and so on
High quality aluminum blind rivets advantages
1. Low installation cost.
2. Tamper proof.
3. Vibration resistance.
4. Reliable.
5. Where there is no access to opposite side of work.
6. Simple to Install.
7. Wide variety of head styles and length.
8. No need for tapping in the hole.
9. Strong and low cost fastener.
10. Ideal for wide range of applications.
1. 25kgs/ carton, then in pallet,
2. 1000 or 500 pcs/ box, 10 boxes/ carton, without pallets,
3. 1000 or 500 pcs/ box, 6 boxes/ carton, with pallets
All packing can be done as per customer!

Blind rivets are high strength one piece break-stem fastener that require access from one side only. They are available in various materials such as aluminum alloy, steel and stainless steel in a variety of lengths & diameters. Also they are available in various head forms - dome head, countersunk and large flange to suite applications where wide load spread or flush surface is required.
A general purpose rivet that can be used where the materials to be fastened does not require load bearings. Open-end blind rivets provide an economical means for fastening metal parts where easy disassembly is not required. The bodies of all our open-end blind rivets are fabricated by cold-heading, offering superior strength and excellent appearance.
Rivets can be used in numerous applications with low load bearing applications. Rivets are handy where access at the back of the work piece is restricted or not accessible.
The standard head style is dome which is suitable for most applications, large flange rivets are good for riveting thin or softer materials such as plastic, timber etc to a rigid backing,such as fastening softer materials (wood or plastic, for example) to metal.
A countersunk rivet is used primarily on metal surfaces where a flush appearance is required.
---
---